J-Beauty for oily skin: Five Canmake products for your everyday look
When I first started to experiment with J- and K-beauty, I had a difficult time finding products that fit me. See, while Western makeup was all about mattifying, the cult of chok-chok meant that most products geared towards a more Asian aesthetic added "dewiness" to the skin. Unfortunately for me, that meant a greasy disaster on my oily skin.
After experimenting with different techniques, I eventually found ways to "control" the dew but this type of routine took time. Time that, being a chronic late-riser, I did not necessarily have. So for the longest time, my inner J-Pop idol/K-Drama actress only put in appearances on weekends and special occasions.
That is, until a friend introduced me to the wonders of Canmake's Marshmallow Finish Powder.
A Japanese brand, Canmake has been available in select Philippine drugstores and beauty counters since 2013. The Marshmallow Finish Powder (P790) is the brand's best-seller, promising a "…matte finish that conceals pores and hides any unevenness in your complexion." It comes in a light shade and a tan, morena-friendly shade. And it totally makes good on its promise.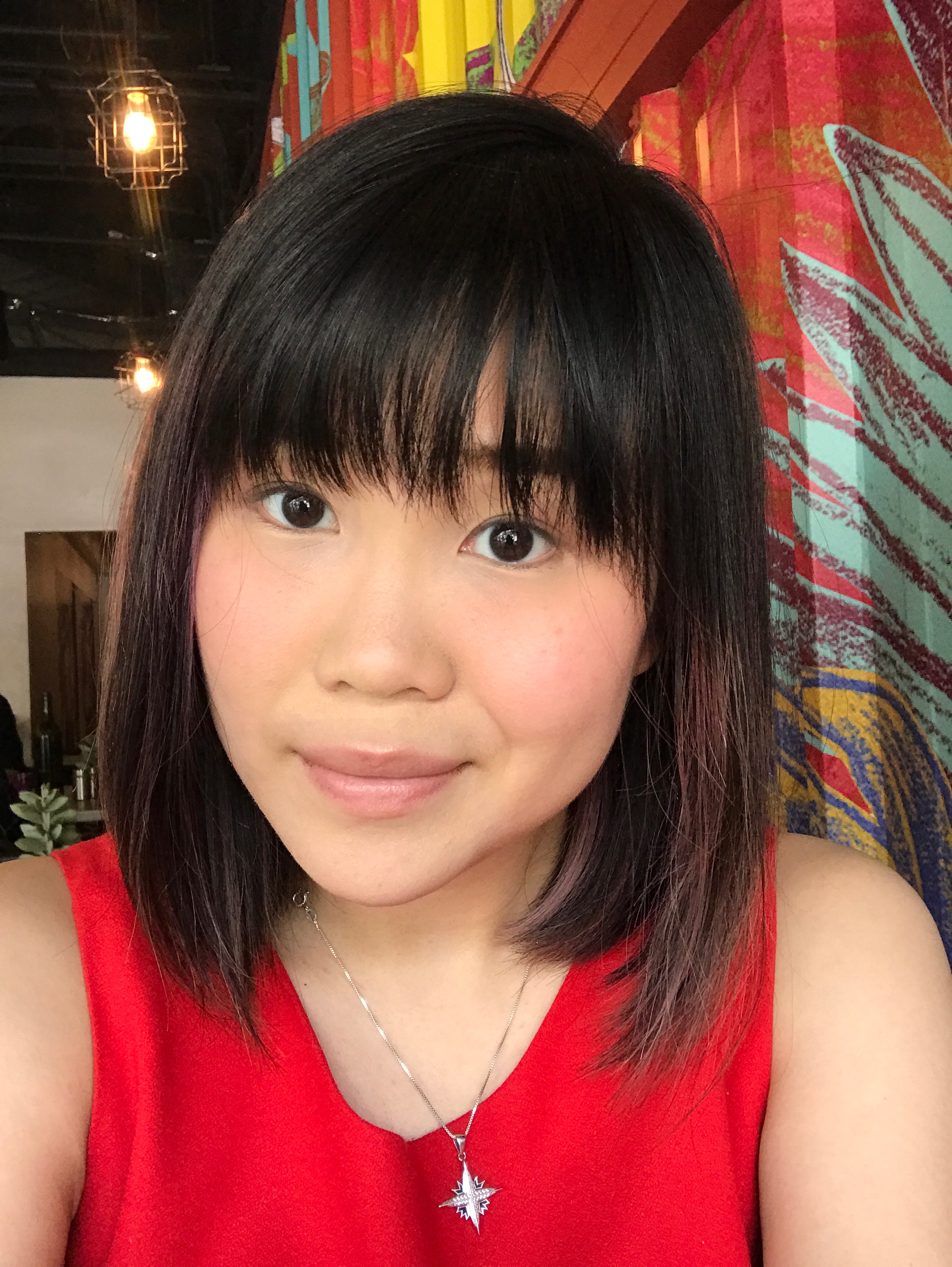 Canmake Marshmallow Finish Powder
It totally makes good on its promise!
Having witnessed firsthand the powers of their Marshmallow Finish Powder on my oily skin, I decided to try out more from Canmake. Based on my need for quick application, long staying power, and "natural" kawaii/aegyo aesthetic, the brand recommended these as daily essentials: their color-correcting Transparent Finish Powder, Glow Fleur Cheeks blush, Lip Tint Jam, and Natural Chiffon Eyebrow. I decided to put Canmake to the test: could the brand make good on its promise of easy, daily makeup that could last on my oily skin?
The Transparent Finish Powders (P790) come in Peach (for correcting discoloration) and Lavender (for correcting dullness/sun damage). These sisters to the OG Marshmallow have the same sheer, translucent, pore-minimizing finish with the added bonus of color correction. While my skin tone is generally even, I do have dark circles in my under eye area. I've found that patting the peach powder under my eyes then layering the lavender shade on top significantly brightens the area. They didn't banish my eye bags completely but it made that part look less "heavy". It's best to apply the powders after you've put concealer for a truly flawless appearance.
The Glow Fleur Cheek in Milky Red Fleur (P680) is the most popular of Canmake's blushes. It promises "blush with a lustrous finish," courtesy of the blend of pearlescent and pigmented powders. Only the bright red center shade really showed up when swatched on my arm though and it looked rather matte, but on my cheeks there was a subtle shine which made good on the promise of a natural-looking flush.
The Natural Chiffon Eyebrow in Shade 03 Cinnamon Cookie (P590) comes in a palette with a light and dark shade, which makes it perfect for creating a full, 3-D brow effect. Cinnamon Cookie was a bit darker than what I was used to (I prefer K-Beauty light eyebrows) but after following the PV-approved method of blending the shades together, I was pleasantly surprised by the result! This is the easiest brow product I've ever used, and the only one able to give me somewhat "straight brows."
Despite being a powder, this also held up to eight hours of wear, with only slight fading at the tail end of my brow. Of all the products I got, this is hands-down my favorite, and I now reach for it on the daily. It even holds up well as a contour shade!
Supposedly a reformulation of Canmake's OG lip tint, the Lip Tint Jam in Cherry Jam (P590) features a thicker, more syrupy consistency that is supposed to give it more staying power. Lip tints in general are sort of touch-and-go with me, as thicker consistencies tend to rub off easily while thinner ones settle in my bottom lip and leave the top one more or less bare.
While Cherry Jam swatched beautifully on my arm, it sadly didn't settle well on my lips. While it did go on as a dramatic cherry red, the tint was sticky when first applied, and when it dried down, it really only managed to pigment my bottom lip.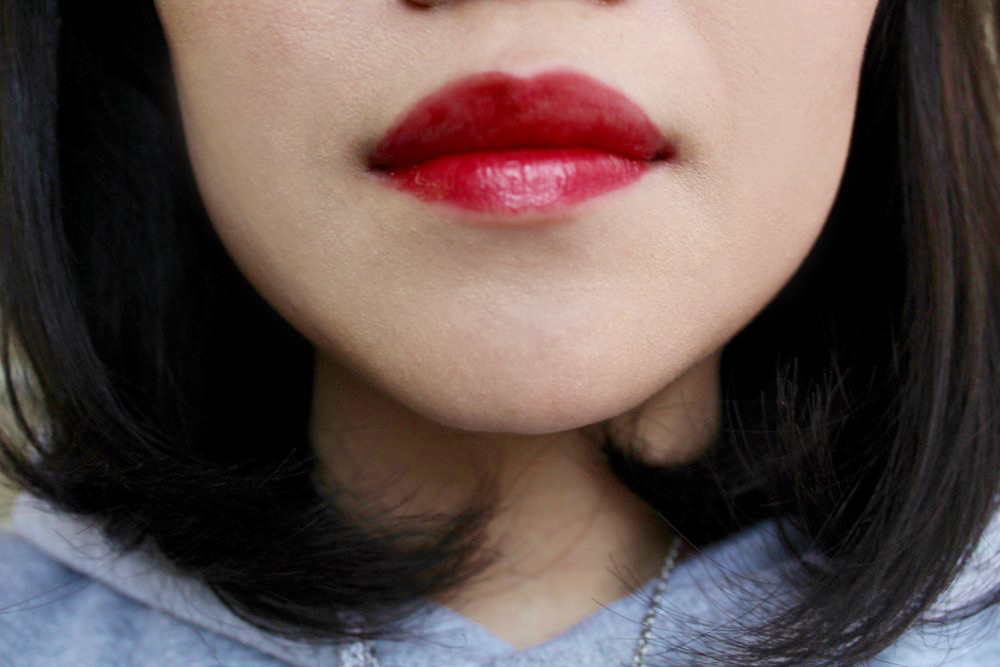 Canmake Lip Tint Jam in Cherry Jam
That being said, this may be a shade-specific issue, as I also own Mango Jam, the more orange-y shade. That one settles and tints my lips well, or else it may be that the dry-down pigmentation of Cherry Jam is too similar to my natural lip color.
After a eight hours of wear with no retouching, my makeup still looked pretty fresh! It was also more dewy than greasy. Though the blush, lips, and brows faded slightly, I still looked natural and glowing, with the finish powders turning my particularly oily spots into a highlighter-like glow.
Verdict: If you're an oily-skinned girl like me, definitely consider giving Canmake a try! These products are simple enough to use for even makeup newbies, and can have you serving up a natural glow in no time.
Have you tried out anything else from Canmake? How did it fare for you?
You can find a list of Canmake locations or place an online order at www.canmakeph.com.