How Céleteque stays strong after 10 years in the business of skin
Social media has made it easier to introduce new products to an ever-growing audience, but what does it really take for a brand to survive this fickle, capricious world of beauty?
Believe it or not, Céleteque has been around for 10 years now. Banking on Unilab's pharmaceutical expertise, the brand has successfully delivered science-based skincare and makeup to give every Filipina a chance to look and feel beautiful at an affordable price point. At the Céleteque Dermo Beautiful Launch last June 2, we celebrated a decade of healthy, beautiful skin with the brand. Here's what went down during the fun afternoon!
Before the event proper, we were given a Classified Dermo Mission that challenged us to discover what it truly takes to be #DermoBeautiful by passing all three Céleteque skin stations. We were treated to a special makeover using products from the DermoCosmetics line in Station 1. Aside from being perfect for everyday wear, their makeup also has added skincare benefits that are meant to enhance our skincare regimen. It's the perfect line for low maintenance beauty girls!
Station 2 had us posing with our favorite Céleteque product, so here I am with this giant cheek color stick! I like using cream blushes for when I'm rushing out and have no time to do my base at all.
Station 3 had got to be the most fun of all. Think Mystery Manila - beauty version! We were all given a skincare case to solve, and we had to find the dermatological solution to address the skin woes of different women using the Céleteque skincare line.
According to Senior Product Manager AC Salvador, the success of the Céleteque over the years could be attributed to the three pillars of their brand: customization, gentleness, and health.
Coming from a family of Céleteque users that patronize their customized skin care solutions for every skin type, I do believe that Céleteque takes customization pretty seriously. My mom uses the Anti-Aging Line, my eldest sister with dry skin swears by the Hydration Line, and my acne-prone sister uses their Acne Solutions Line. I've yet to try their Sun Care and Brightening products, so good thing that we were given a giant loot bag to take home!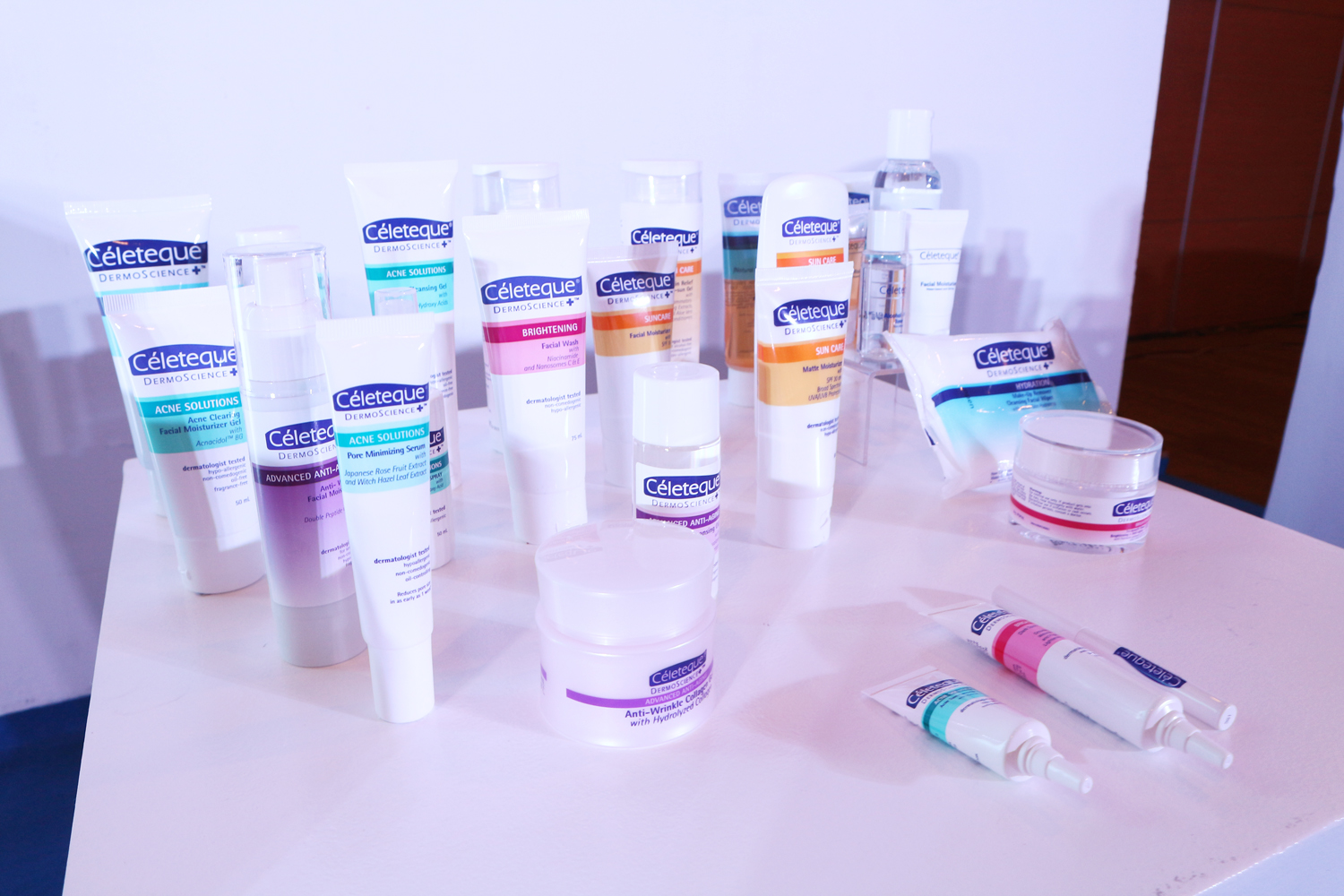 What I like most about Céleteque is that most of their products really have an impressive ingredients list so it's science-backed skincare at its finest. For instance, their brightening line contains niacinamide and their acne solutions line has a good mix of AHAs and BHAs in the formula. Each product is also proven by clinical tests and evidence-based research to be effective and safe for everyday use.
Congratulations to the Céleteque team! I'm definitely looking forward to another 10 years of Céleteque and the beauty innovations they have planned.
I bet you've tried at least one product from Céleteque in the past decade, so do tell: which products from Céleteque have you tried and enjoyed? What new products would you like them to come out with? Let us know in the comments below!