Beautifully nude: the O.P.I Shades of Love Set
Getting married soon or yet to find the love of your life? It doesn't matter - you still deserve a gorgeous nude nail polish that you would always reach out for. The new OPI Shades of Love mini set (~P700) is a great way to find that perfect my-nails-but-better shade. It has four classic nail polishes from OPI - wedding favourites, to be sure, but leave it to the brides to find colors that you can wear everyday!
Check out these four permanent OPI shades - Samoan Sand (a sandy beige with a hint of pink), Sweet Heart (creamy pastel pink), Kyoto Pearl (white mother-of-pearl), and Passion (semi-translucent pink). I honestly thought the colors would be too pale on my rather tan hands except for Samoan Sand, but they surprisingly work really well against my coloring.
Here are some quick swatches! I love Kyoto Pearl because it's not streaky or too frosty at all. It looks exactly like a luminous pearl, and is opaque in only two layers. I'm thinking of purchasing a full size because I can see myself using up a whole bottle.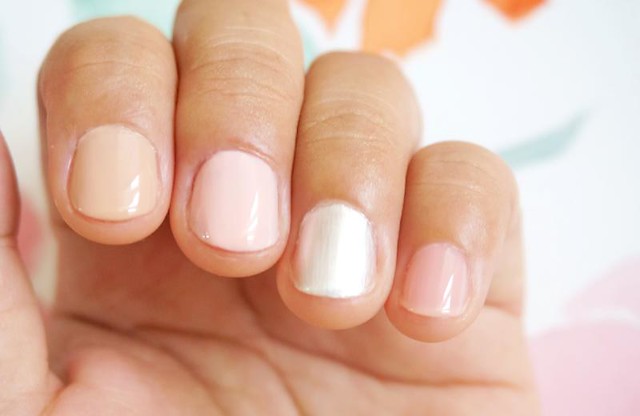 Above L-R: Samoan Sand, Sweet Heart, Kyoto Pearl, Passion
I thought Passion would look meh but it actually makes my nail super healthy with just the right pinkish tint. Samoan Sand is pretty too. I just find it kinda boring since it's such a match with my complexion.
Overall, a great set from OPI. Try it out if you're looking to wear new nudes without having to invest in a full bottle! ;) These would suit fair to medium skin tones since they come out with the just the right mix of coolness and warmth.
OPI is available in Rustan's and Essences Rockwell.