Tuesday, April 15, 2014 at 10:46AM
The thing about sharing your thoughts and life online is that people form an opinion on who or how you should be. I think everyone is entitled to have that opinion - if you're free to think or talk about whatever, everyone else is darn well free to do the same! That's why I'm always super chill about any critical comments I occasionally get here. What people think of me is not equivalent to who I actually am. It's healthy to know the distinction!
That's my advice for you today: have a strong sense of who you are and what you're worth, so that when the time comes these are challenged (because they will be), you know how not to be lost.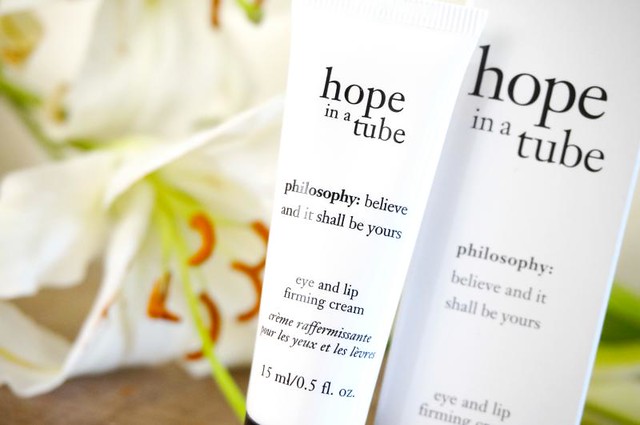 Anyway, I have a skincare product for you here: the Philosophy Hope In A Tube Eye and Lip Firming Cream (~P1,900). I've been using this for about three months now and it's been pretty great! It didn't magically remove my under eye circles and lines overnight, but I've noticed that they just look fresher - I often don't even need to wear under eye concealer. When I do, I can get away with just sheer brightening ones.
Philosophy claims that Hope In A Tube has antioxidants and vitamins but I've observed that they are rather low in the ingredients list. The main components of this eye/lip cream is water, squalane, glycerin, mineral oil, and petrolatum.
Liz Lanuzo
|
18 Comments
|
in
Skincare